Kia Ora, Welcome To Chapel Park Dental
Affordable Dentists in Auckland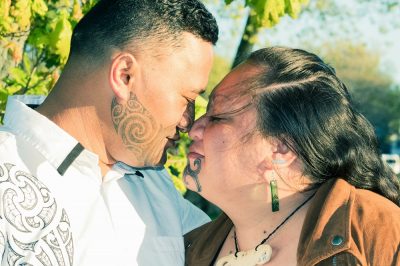 Your search for 'dentist near me' ends here! Chapel Park Dental is a team of professional and affordable dentists in Auckland who provide both family and cosmetic dentistry. Our Manukau dentist at chapel park Dental uses the latest tools and technology to provide patients with the highest quality of dental treatments. Apart from regular dentist services, we also offer Winz treatment if you are eligible for Winz beneficiaries.
We also understand that everyone has different expectations and comfort zones. That's why our dentists tailor every treatment plan to suit one's individual needs. With a professional team of affordable dentists Auckland, we are your one-stop-solution for dental care in Auckland. We mainly cater to patients over Otara, Manukavu, Mangere, Papatoetoe, Botany and Papakura.
All Winz consultations are free along with subsidised Winz treatments. We complete basic preventive dentistry to extensive implant dentistry, removable partial dentures and complete dentures. We pride to be one of the best complete denture clinics in Auckland, we specialize in an array of dental care services. At Chapel Park Dental, you are in good hands as our team of emergency dentists is always ready to cater to your requirements and help you achieve the best oral health.
With our complete comprehensive dental services and best-in-class technology, the emergency dentists at Chapel Park Dental strive to offer a completely personalized experience to every patient.
The clinic stays open from Monday to Saturday with a late night on most days as we are flexible with our hours and will always endeavour to accommodate you as per your availability. To help millennials achieve the best for their oral health, our dentists also offer free treatment for high school adolescents and children (Terms and Conditions apply).
ACC Accredited Dentists
Our team of Chapel Park Manukau dentists are also ACC registered. At Chapel Park Dental, the team offers cheap and affordable dental treatments in Auckland aims to provide you with a healthy, confident smile and a comfortable reliable dental experience that is pocket friendly.
Whether you are looking for a regular dental checkup or want to visit emergency dentists for dentures or Wisdom tooth assessment and treatment, our team at Chapel Park Dental has got you covered. Based on your condition, our dentists will develop a personalized and sustainable solution.
No More Looking for 'Dentist Near Me'- We Offer a Range of Dental Treatments
Our dentists Manukau Chapel Park Dental also offers simple teeth whitening, critical tooth bonding and complete smile makeover. Visit our clinic and let our professional and cheap dentists Auckland help you achieve the best oral health for your teeth at reasonable prices.

Do you have missing teeth? Want to enhance your look and feel? Well, all you need to do is visit an affordable dentist in Auckland and get dental implants. The success rate of dental implants is quite [...]
Lee Stewart-Paul
2022-02-23
Very fortunate to have the establishment give me a discounted price for my new crown. Recommend
Excellent service and very friendly ,affordable and professional. Very happy with my new dentures.All my family come here now and i highly recommend chapel park dental.
Sonja Van de Pas
2022-02-01
A wonderful and pain free experience from start to finish. A filling and clean was done and Michelle was so gentle. She explained the whole process clearly. Definitely recommended.
Jeannie Te Rongomau
2022-01-14
Bless Chapel Park Dental Staff, for such a Wonderful service. Reception staff, are always Welcoming, they make sure that you understand, before and after service, and try their hardest to make sure your comfortable..with everything going on. The Ladies are Wonderful. What can I say about the Dentist, if it wasn't for his Brilliant supervision, and skill, I wouldn't have the most Brightess SMILE, EVER. Huge Thank you, from My Whānau and I, for giving back my confidence, and Gorgeous Smile Huge Thank to all involved. Its been years since I've had my smile.. And I LOVE IT.
Shawinder Deol
2021-12-25
Dr Michelle is best dentist , She is so polite and explained me everything so well. I m very happy with the service also Neha is very good at Reception desk. Full Stars for this place.
I have been here three times, and I am always happy with the service. Neha and Dr Raymond have a very kind manner about them that always makes me feel confident and safe in their care. If you're looking for a dentist who helps with solutions and future care for your teeth, this is the place 🙂 thank you team!
Richard Soto Cardenas
2021-12-14
I recommend Dr Michelle Jin. I went for a cleaning, she is very meticulous and careful, is a tidy work. 5 stars for she.
I just wanted to say thank you so much I love my denture and finally have my confidence back. If you could please pass on my many thanks to the dentist.